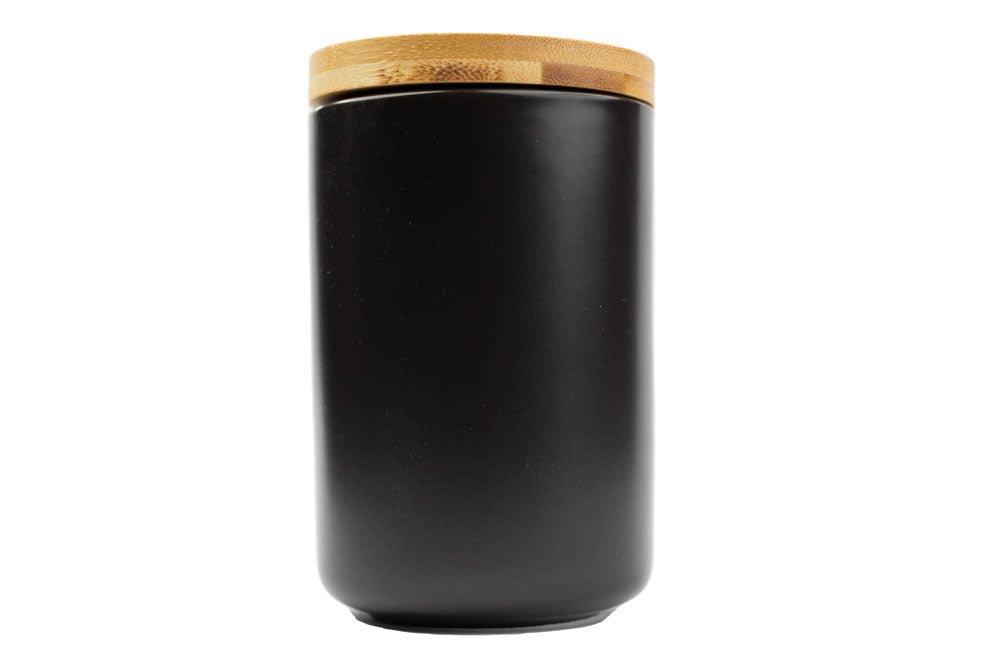 Save

100% organic tea
Free shipping for orders over €40
sustainably harvested
---
Optimale Trinktemperatur: Nicht angegeben
In stock - delivered to you in 3-5 business days
This elegant porcelain plug-in lid jar is the perfect way to store your favorite tea. The black, stylish design fits into any interior and still looks elegant. The bamboo lid (no engraving!) completely seals the jar to keep your loose tea fresh. The handy opening lets you remove your tea without any problems. This storage jar is ideal for kitchens or desks and offers a beautiful solution for storing your loved ones.

Technical data:

Volume in grams:

 

70-100
Diameter: 8cm
Length: 12.8cm
Weight: 110g
Material: porcelain

The savings package includes:

3 high-quality porcelain boxes
a water thermometer
a stainless steel tea measuring spoon

About this item

The storage jar made of porcelain with a bamboo lid is ideal for storing food!

Long-lasting freshness: Aroma-friendly & UV-protected storage of tea, cocoa, flour, sugar, muesli, pastries and sweets!

High-quality design: The storage cups allow quick access and offer a timeless and modern design!

ENVIRONMENT: The storage containers are made of porcelain with a sustainable bamboo lid and are non-toxic in contrast to the metal cans that are often used!
Tea caddy "can"
Sale price

£15.00
Regular price
Choose options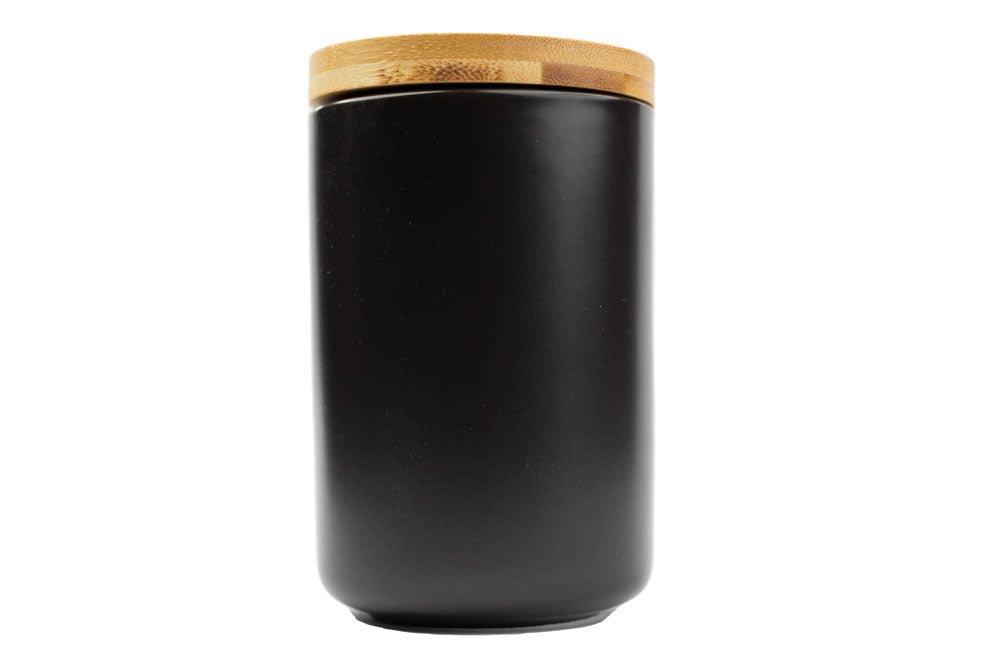 Nature & nothing else!
Discover tea in its purest form - without pesticides, without microplastics and in harmony with nature. That is our promise to you. You won't find any tea bags here, but there's a reason for that. Did you know that even tea bags that are advertised as "eco-friendly" or "natural" can often contain traces of microplastics? Current studies make us sit up and take notice. With us you rely on pure, unadulterated tea culture. You too can say "yes" to conscious enjoyment.
Highest quality in tea
Quality and taste go hand in hand - that's why we rely on tea from plants that not only meet high quality standards, but are also cultivated with love and care. Our teas come from raw materials that meet the strictest quality guidelines.
The market is full of cheap teas whose quality and origin are questionable. These teas can do more harm than good to your health and are often produced under questionable conditions. Yes, quality has its price. But think about it: isn't it better to spend a little more on a product that not only pleases your taste buds, but also your conscience? With us you drink tea that not only tastes good, but is also good for you and the environment.
Teedose
Die Teedose verwende ich sehr gerne der Tee bleibt Aromatisch darin. Werde ich noch mal kaufen 👍.
schlichte Eleganz
Tolle Büchse - ich mag die schlichte Eleganz. Und mit der Dichtung im Deckel bleibt der Tee schön frisch.