Discover AURA ZEN
A journey to inner peace and energy, day after day.
AURA ZEN CREATION
Why AURA ZEN teas? Your key to more balance and well-being
In a world that is moving ever faster, it is essential to find moments of calm and balance. Our AURA ZEN teas are more than just drinks - they are your daily companion on the way to inner harmony and vitality. Whether you want to relax after a stressful day, start the morning energized or simply enjoy a moment of mindfulness, our teas offer you the perfect support. Discover the power of nature in every cup and take the time you deserve - with AURA ZEN.
Your evening ritual for deep relaxation
Sundown Soothe Tea is a gentle invitation to leave the day behind. With a harmonious blend of chamomile flowers, lavender and valerian root, this tea supports natural relaxation and calms the mind. Ashwagandha and passion flower herb promote inner balance, while hop flowers and hawthorn berries have a gentle effect on body and soul. Immerse yourself in an evening full of peace and serenity - perfect for slipping into a restful sleep.
Your morning energy kick
Wake up with Sun Up tea and feel the invigorating power of mate and guayusa. This tea is a powerful blend of Sencha green tea, refreshing lemongrass and tangy mandarin pieces, enriched with orange oil. Ginseng root, guarana and maca root provide a natural energy boost, while turmeric and rosemary oil promote clarity and focus. An invigorating start to the day that makes you vital and focused.
Your daily companion for mindfulness and balance
Aura Zen Tea is a carefully balanced composition that carries you through the day. Melissa leaves and lemongrass bring freshness and lightness, while cinnamon and tulsi herb provide a warming note. St. John's wort and moringa leaves strengthen mental well-being, and sage leaves, rosemary and thyme promote clarity and concentration. With every sip of Aura Zen you take a moment of peace and mindfulness - a step towards inner harmony and balance.
Start your ARUA ZEN TIME now
-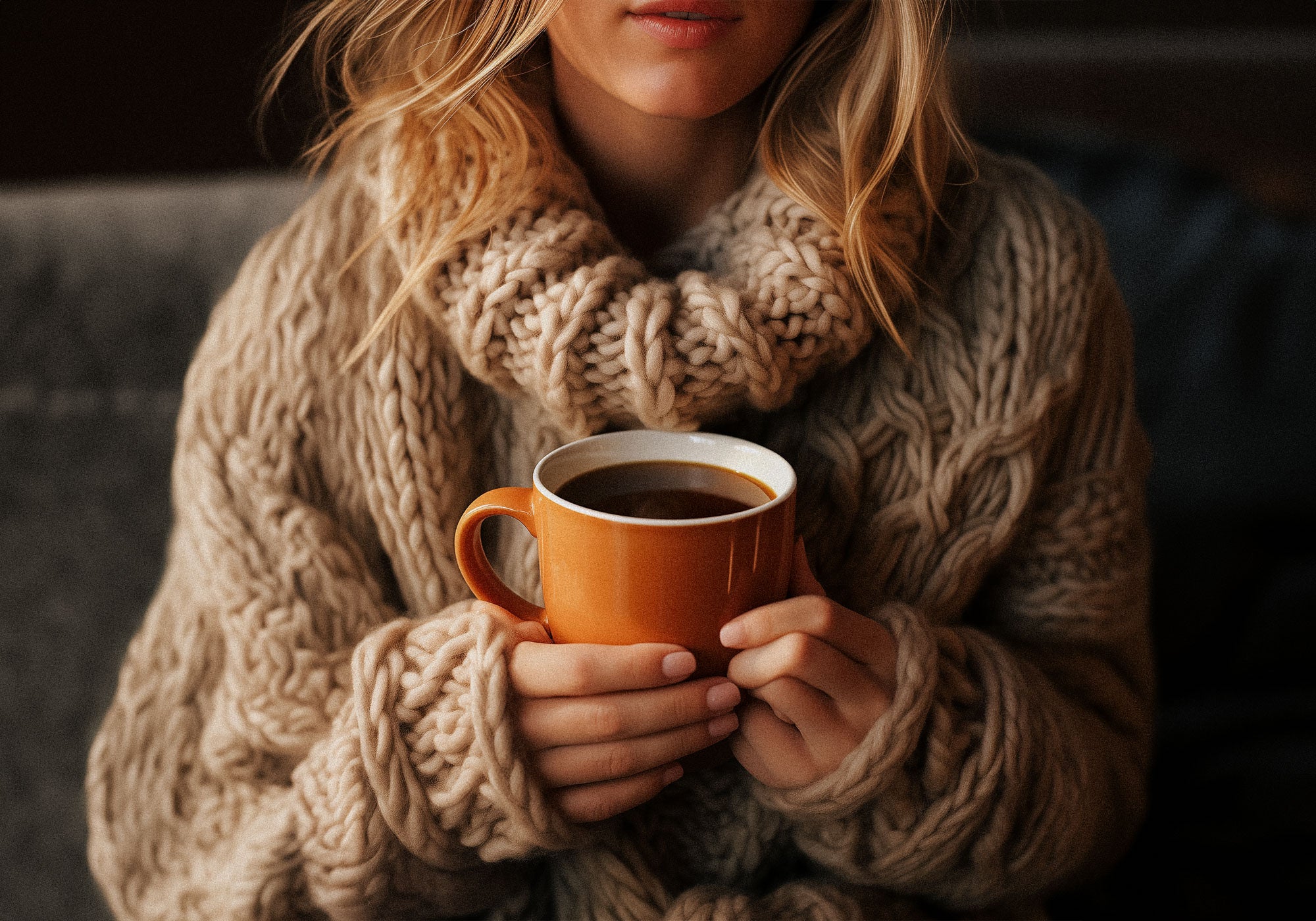 This is how AURA ZEN works
Start the day full of energy with our invigorating N°41 Sun Up – ideal until 10 a.m. For relaxing moments in between, choose our calming N°104 AURA ZEN, perfect for yoga or a meditative break. In the evening, our gentle N°34 Sundown Sooth helps you switch off and prepares you for a restful night. Enjoy this routine three times a week to find balance and calm in your everyday life. Two weeks of AURA ZEN, followed by a break, are the key to your well-being.
7Tea ® – Where exclusivity meets tradition
What makes our teas unique?
At 7Tea ® we choose a different path in the world of tea. We ignore the mainstream and focus on sourcing only the rarest and most exquisite ingredients. Our chamomile? Not just any chamomile. We recognize the subtle differences in organic quality and select only the most precious herbs and teas. Each blend is a masterpiece - carefully mixed by hand, bottled and refined down to the last detail. Each label, unique, is applied with love and care to emphasize the uniqueness of each tea. At 7Tea, our teas are more than just a drink; they are a tribute to nature, filled with awe and gratitude. Experience with us the quintessence of nature in every cup
Only the best ingredients find their way!
Your path to greater well-being
At 7Tea we consciously go our own way in the world of tea. Instead of following the usual trend, we make every effort to use only the most exquisite and rare ingredients. For us, for example, chamomile is not just chamomile. We understand that even within organic quality there can be enormous differences. Our selection is therefore limited exclusively to the finest and most valuable herbs and teas the market has to offer - a true sign of our commitment to exceptional quality and incomparable taste.